To help you conduct proper automotive research, Palm Coast Ford put together vehicle comparisons for every Ford in our inventory. These are meant to be a resource for drivers throughout Palm Coast, Flagler, and Bunnell looking for their next vehicles. You'll find each Ford vehicle comparison on this page, and we encourage you to read as many as you can before scheduling a test drive.
2017 Ford F-150 vs. 2017 Chevy Silverado 1500
2017 Ford F-150 vs. 2017 Toyota Tacoma
2017 Ford F-250 vs. 2017 Chevrolet Silverado 2500
2017 Ford Edge vs. 2017 Ford Escape
2017 Ford Focus vs. 2017 Chevy Cruze
2017 Ford Focus vs. 2017 Toyota Corolla
2017 Ford Fusion vs. Ford Focus
2017 Ford Fusion vs. Honda Accord
2017 Ford Fusion vs. Toyota Camry
2017 Ford Fusion vs. Nissan Altima
2017 Ford Escape vs. Honda CR-V
2017 Ford Escape vs. Toyota RAV4
2017 Ford Explorer vs. Honda Pilot
2017 Ford Explorer vs. Chevy Traverse 
2017 Ford F-150 vs Toyota Tundra
2017 Ford Explorer vs. Toyota Highlander
2017 Ford Explorer vs. Toyota 4Runner
Why Read Palm Coast Ford Car Comparisons?
Our Ford comparisons break down the features on each Ford in our inventory against competitors from brands like Honda, Volkswagen, and Nissan. They're a great resource for learning about the models you're considering and are designed to guide you to the right vehicle for your driving needs.
We know that some vehicles appear identical at first glance, but our Ford comparisons makes it easier to see the characteristics that make each car unique. By comparing two vehicles side by side, you can get a better idea of the technology, safety, design, and comfort they offer, allowing you to decide for yourself which one is a better fit.
How Ford Car Comparisons Help You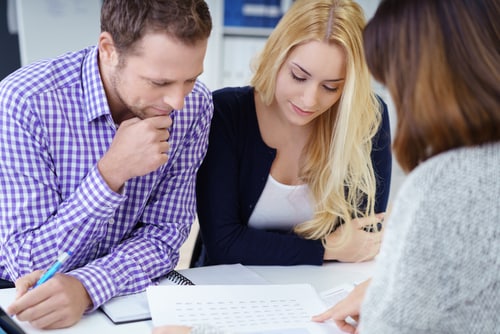 There are several reasons why drivers should read car comparisons while completing automotive research. By breaking down the standard and available features on each Ford, you can get an idea of how they stand against competitors. This ensures that you choose the best vehicle for your driving routine and preferences.
Reading our Ford comparisons can save you time completing automotive research. Before, conducting automotive research meant spending hours reading comparisons and consumer reviews on the web. This can get overwhelming for some people, but we've provided tons of helpful information in Palm Coast Ford's side-by-side comparisons.
Read Ford Car Comparisons from Palm Coast Ford
Ford car comparisons are a great tool for educating yourself about the vehicles available today. Before visiting a dealership for a test drive, use our comparisons to streamline the automotive research process.
If you have any questions about our Ford comparisons, please contact Palm Coast Ford, proudly serving drivers near Flagler, Palm Coast, Bunnell, and beyond.