Car owners know the importance of routine automotive maintenance in keeping their vehicles in tip-top shape and extending their service life. While today's cars are more powerful than ever before, that shouldn't mean routine maintenance services aren't necessary. Thankfully, Palm Coast Ford understands the significance of taking a vehicle in for regular maintenance. Drivers of Palm Coast, Flagler County, and Bunnell can exude confidence that the staff at Palm Coast Ford service center will meticulously care for their cars each time they schedule a visit.
Here's a preview of the types of maintenance services offered.
Oil & Filter Change



Staying up-to-date with the factory-recommended oil and filter change timetable is crucial for maintaining engine service life and overall car performance. The factory-trained mechanics at our repair center make use of oil suitable for one's car and oil filters.
Tire Rotation Service 
Car tires should be rotated at routinely scheduled intervals to allow tires to wear more uniformly. Tire rotation service helps to maximize the life of car tires and guarantee a smooth ride and handling of the car.
Auto Battery Service
A diagnostic battery check helps motorists to know their batteries' health and how much life the battery has left-all in a few minutes. If the findings of the battery test indicate that the battery doesn't match the manufacturer's specifications, then battery replacements can easily be done on site.
Full Collision Services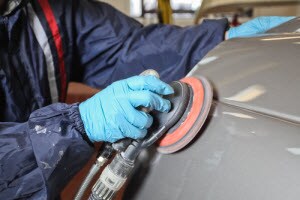 Had a car collision recently? Chances are the car is out of shape if you've been in an unfortunate accident. Luckily, our service center can get the vehicle back to its original shape, all thanks to our expert technicians. No matter what kind of repair you need, from fixing a busted bumper to replacing an entire windshield, they can get it done in an efficient and thorough manner.
Engine Tune Ups
Just as cars have changed over time, so have engine tune-up services. Today, engine tune-ups are a crucial part of any scheduled automotive maintenance. During a typical engine tune-up service, some of the common components that are replaced include plug wires, spark plugs, oxygen sensors, fuel filters, and electronic control module parts. Moreover, adjustments are done to engine timing and the clutch system.
Auto Repair Palm Coast, FL
The above-mentioned auto repair services are simply a taste of what Palm Coast Ford has to offer. They are well-equipped to serve all Palm Coast, Bunnell, and Flagler County residents. Get in touch and set up a service appointment today.