Many of us learn by doing, but getting into a car accident isn't an experience anyone wants to have. So, how can you know what to do if you do find yourself in a fender bender or a more serious collision?
By reading useful resources like this one ahead of time, you'll know exactly what to do after an auto accident, so you can remain calm, assess the situation, and make sure you take down the information you need to get the claim process rolling.
1. Find Out if Everybody's Okay.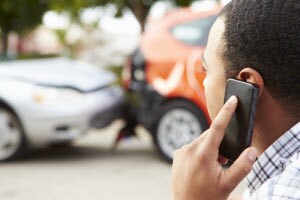 In the first moments after an accident, the most important thing you need to evaluate is if anybody was hurt. If you were driving others, make sure they're okay. And if someone is in severe pain or unresponsive, call 9-1-1 immediately.
2. Get Your Car to the Side of the Road.
Next, you want to drive your car to the side of the road in order to clear the area for traffic to get by. By turning on your hazard lights or activating a set of flares, cars behind yours will know to travel around.
3. Exchange Information with the Other Driver.
Regardless of who hit who, or other circumstances of the accident, both drivers involved will need the other's information in order to get everything squared away with insurance and repairs.
Start by jotting down the other driver's name, phone number, and address. You'll also need the name of their insurance provider, policy number, license plate number, and the number listed on their driver's license.
4. Dial 9-1-1 and Ask to Report an Accident.
It's wise to file a police report now, while the details of the incident are still fresh in your mind. Having a police report to reference will also help move your insurance claim along later.
5. Contact Your Insurance Company.
Next, take a few deep breaths and call your insurance company to let them know that you were in an accident. Provide as detailed of an account of what happened as you can while staying as objective as possible.
6. Take Photos of Any Damages.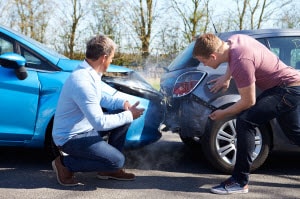 You never want to leave the accident scene without doing a little detective work. Get pictures of the area where the accident took place and impact points to both cars-your smartphone's camera will do just fine for this.
When it comes time to explain what happened to your claims adjuster, these photos will help you support your statement immensely.
7. Contact Your Local Auto Technician.
Whether you have a couple of minor dents that need popping out, or major damage to reverse, getting repairs to your vehicle taken care of is the final step in what to do after an auto accident.
Be sure to choose a service provider staffed by technicians who are skilled and certified in the area of collision repair. Once fixed back up, you'll be ready to get back on the road again.
Keep These Tips in Mind
No driver on the road in Palm Coast, Flagler County, or Bunnell plans to get into a car accident, but accidents are often beyond our control. Keep this guide handy, and you'll be able to navigate the post-accident process with clarity and confidence. Be safe out there!