Many of us have big plans for our New Year's resolutions, but struggle to keep ourselves accountable, motivated, and striving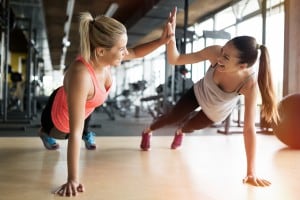 toward that next milestone.
Making a lifestyle change isn't easy, but with perseverance and the help of local providers in your community, you can do it and even surpass your goals. To do just that, check out our guide to sticking to your New Year's resolution below!
Gym Membership
Whether your resolution involves running a 10K, losing a few pounds, or being more active day to day, joining a fitness community is the fast track to getting there!
Not one for free weights or cardio machines? Well, a great way to be more active is to find a fun group class to attend. The best part is, fitness providers like Studio Z Fitness offer both an open gym format along with energizing and fun group training classes that will get you burning calories without it feeling like exercise.
From targeted sculpt sessions and boot camps to fun Zumba group dance, there's truly something for everyone.
Yoga
While many of our personal New Year goals revolve around getting fit and looking great, an underlying part of this goal we don't often mention is feeling great: mind, body, and soul. Yoga is no stranger to accomplishing all three while trimming and toning.
Sweat and Zen collide at Hot Yoga Lounge, a top Palm Coast yoga studio. Their namesake hot yoga classes work to deeply release tension across muscle groups while practicing moving meditation at a balmy 110 degrees.
If you'd rather keep your heat to a day at the beach, many non-heated yoga types are also available. For example, barre yoga combines yoga's flow and flexibility with ballet stretches and strength building for long and lean muscle.
Healthy Eating
What you put into your body can rule how you feel in a big way. To help your New Year's resolution not only get off the ground,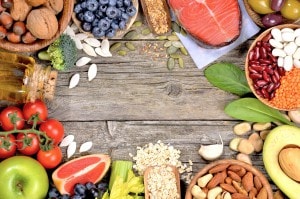 but really stick, taking a good hard look at your nutrition and where you can improve is key.
Luckily, Peace of Nutrition, LLC is there to help you set up a healthy eating regimen that gets results. Registered dietician, nutritionist, and company owner, Amanda Q. Perrin believes that education is at the forefront of eating well. As a well-seasoned expert on the subject, she's ready to recommend a nutrition and wellness plan based on your goals, what foods you like to eat, and what's in season here in North Florida.
You've Got This!
With these providers near Palm Coast Ford by your side, nothing can stop you—make this your year by reaching out to them today!