Christmas is right around the corner, which means sharing treasured traditions with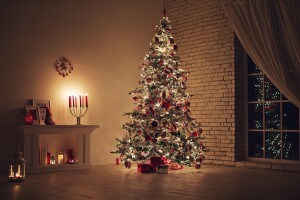 friends and family are, too! To help you and your loved ones enjoy the season to the fullest, we compiled your ultimate guide to Christmas in Palm Coast, FL, including where you can donate, celebrate, and indulge.
Donate to Christmas Come True
During the holidays, it's easy to get wrapped up in the stresses of buying gifts, baking cookies, decorating-the list goes on and on. It's important to take the time to remember the reason for the season, and one way you can do this is by giving back to those in need.
Christmas Come True is an organization that makes it possible for families who can't afford to have a Christmas with gifts and great food to have an experience to cherish and share over the holidays.
Your donation to Christmas Come True will go towards providing a Flagler County family in need with a full Christmas dinner, as well as new clothing, toys, and a stocking full of goodies for each child. Donate online on their website, or volunteer to lend a helping hand today.
Attend Flagler Auditorium's Holiday Extravaganza
Many classic stories, songs, and plays surround the Christmas season. By attending the 7th annual Holiday Extravaganza at Flagler Auditorium, you'll get into the Christmas spirit and help support the arts in Flagler County schools.
Count down the days to December 25thwith shows by both professional acts, plus theater, band, and chorus programs in Flagler schools. When you arrive, check out delightfully decorated trees and wreaths in the auditorium lobby, created by local organizations. If you see one you really like, you can buy it to expedite decorating at your home or office, now through the month of December.
Be sure to check the schedule for this family-friendly month-long event. There's also donation opportunities, ugly sweater contests, and so much more.
Indulge at Giabella's Restaurant
Comfort food and time spent with family go hand in hand. What's even better yet, is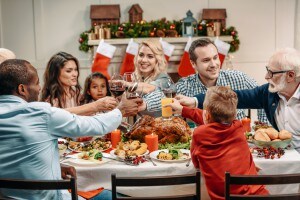 getting an authentic, home-cooked meal without setting foot in the kitchen-and during the holidays, this is a more-than-welcome break from your busy schedule.
You'll get just that when you make a reservation for you and your crew at Palm Coast's own Giabella's Restaurant. From mouthwatering handmade pasta dishes, like penne with sausage, onions, and spinach in a white wine sauce, to an expertly crafted Stromboli made with super fresh ingredients, Giabella's has something for everyone.
Have a picky eater? Or eating vegan? No problem! The chef at Giabella's is happy to make you a delicious, custom dish of your choosing. Make your reservation today!