Want to make it a fun day out for the entire family? Check out these great activities. They all offer family-friendly experiences and an opportunity to learn something new—the perfect combination for a day out.
Florida Agricultural Museum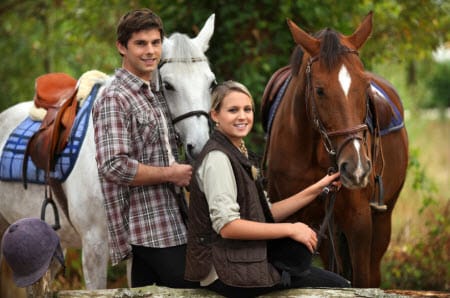 This museum celebrates the past, present, and future of agriculture in the state of Florida. Tour historic buildings that have been relocated to the facility, enjoy a horseback trail ride, or learn about Florida Cracker cattle, horses, and sheep.
There are new exhibits and events popping up all the time at the Florida Agricultural Museum, located 25 minutes from downtown St. Augustine. If you'd like your visit to be personalized, guided tours are available, and school and group visits are welcomed.
Want to have a truly special wedding or private party? Do it at the museum, which provides scenic lake views and an open-air barn capable of seating up to 170 guests.
Visit the museum's website by clicking here, where you can sign up for the Ag Rag, the monthly newsletter focused on museum and agricultural news.
Potter's Wax Museum
So real you have to look twice! The wax museum offers a surreal experience with famous celebrities, athletes, and political figures. Museum exhibits first started here in 1947, making it one of the most valuable wax figurine collections available in the world.
So which wax figures can you encounter when visiting the museum? Former Presidents like George W. Bush and Franklin D. Roosevelt are here, along with athletes like Michael Jordan, musicians like Michael Jackson, and movie sensations like Austin Powers.
The museum is located close to Flagler College in the Historic District and is an experience the entire family can enjoy.
St. Augustine Aquarium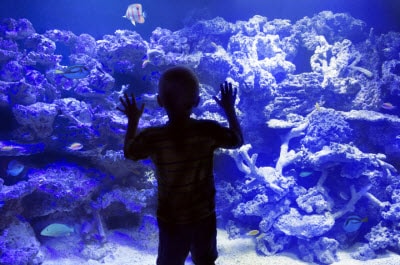 Oceanographer Robert Ballard once said, "What I like most about life at sea is the epic journey." Experience an epic journey at the St. Augustine Aquarium. Go for a day of interaction with Florida's marine species, feed the sharks, or dig for shark teeth!
If you like a good adventure, snorkel with the sea creatures in a natural reef environment. The aquarium provides the gear, including wetsuits, masks, and snorkels, so you can hand feed fish or rays while snorkeling. The aquarium is committed to providing educational programs and protecting the existing fish in the ecosystem.
Swim or snorkel over to the aquarium website for more information and to learn about upcoming events.
Visit These Palm Coast Classics Today
Want to experience a family-friendly atmosphere and get a true learning experience along with it? Then head on over to any of these three great locations for a day of fun and enrichment. You won't regret it!