Whether you're looking for a getaway or a staycation in your own city, Palm Coast has a variety of different Bed & Breakfasts nearby where you can take your significant other for a romantic Valentine's Day trip. Here are a few of our favorite spots to stay for a relaxing weekend.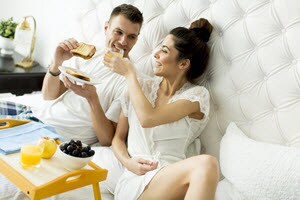 29 Cuna St, St. Augustine, FL
This B&B is centrally located in the heart of downtown St. Augustine, within walking distance of the very best shops, restaurants, shopping, nightlife, and more. Most bedrooms feature a deluxe Whirlpool Jacuzzi, and some even have beautiful private balconies. The building offers a dining room, sunroom, outdoor garden, and wraparound porch for you to enjoy during your stay. Each morning, you'll start the day with a two-course breakfast sourced from fresh, local ingredients.
17 Cuna St, St. Augustine, FL
This Victorian home was built in 1883, and is decorated with gorgeous antiques among modern amenities. You'll be just steps away from the incredible offerings of the city, while still retaining a quiet, secluded, and peaceful space to return in the evening. Tea, coffee, soda, bottled water, wine, and cream sherry are available upon request 24/7, and are complimentary during your stay.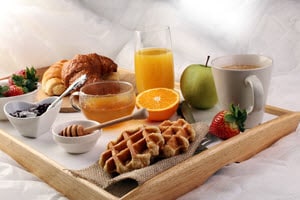 558 Riverside Drive, Daytona Beach, FL
This Inn offers the secluded ambiance of an old plantation home, and sits on a 1.5-acre lot full of ancient trees. Enjoy the large, heart-shaped pool, complimentary ice creams and soft drinks, and newspapers that can be delivered right to your door. Relax with a selection of books, DVDs, and board games for a chance to unplug and spend some quality time together. Riverside views, private balconies, and more will add charm to your stay at this warm and homey inn.