The end of football season means the big final game is right around the corner, and no matter who you're cheering for, you'll want to gather your friends and family and enjoy the experience together. Check out these sports bars near Palm Coast, FL, to get ready for the big game!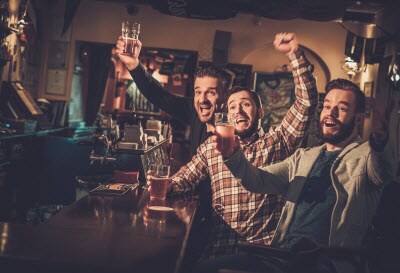 123 San Marco Avenue, St. Augustine, FL
This spot is known for its delicious offerings of food, with everything from your favorite bar food to yummy seafood specialties. The house specialty is the Ocean Avenue Grouper Cheeks, featuring the most moist and delicate part of the fish dipped in house-made beer batter and gently friend.
The bar is filled with 28 TVs, and you can even watch from the outdoor cabana deck! For a truly awesome night, you can even reserve a private room for your friends to gather for the big game and enjoy the best food and drinks.
555 Seabreeze Boulevard, Daytona Beach, FL
If you're in the mood for some of the best seafood around while you watch the big game, you'll want to check out Oyster Pub. The restaurant is located right in the heart of Daytona's Beachside Party District and has more that 65 TVs that will all be tuned to the big game on February 4th. \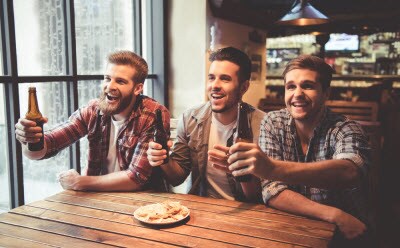 Try some of the special recipe oysters or simply enjoy them raw or steamed. The appetizer menu is extensive, so if you plan to snack all night, be sure to order some Southwest Egg Rolls, Crab Cakes, Fried Mushrooms, Ahi Tuna, and Potato Skins.
4255 US Hwy 1 South, Suite 11, St. Augustine, FL
This bar is a local favorite hangout, offering a great atmosphere to enjoy the big game and feast on your favorite wings and a brew. Take the whole family to watch the game together and enjoy classic bar favorites like the patty melt, Dublin club sandwich, and fish & chips. You'll get the full Irish pub experience while enjoying America's biggest sporting event.