There's nothing quite like relaxing beachside with your favorite food and drinks. If you live in the area or are just visiting, you'll want to check out these three beach bars near Palm Beach, FL, for a casual dining experience you'll remember.
Break-Awayz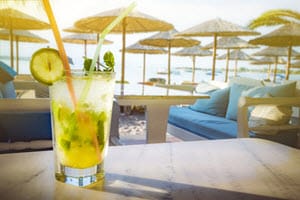 Cut loose the day's stresses at Break-Awayz, a beachside bar serving tapas-style food, over 100 different types of beer and plenty of wine and sake (that's Japanese rice wine, for those who don't know). Happy hour runs from 4–6pm every day.
You'll enjoy the outdoor pool table on Break-Awayz' oceanfront deck. Relaxing and shooting pool with a view of the pristine Atlantic is an experience like no other!
High Tides at Snack Jack
If you're feeling nostalgic for old Florida dining, make time to drop by High Tide for your next meal. This laid-back eatery serves wild caught seafood and traditional southern fried baskets. You'll like their sweet fried scallops, conch fritters and delectable fried shrimp, dusted with coconut.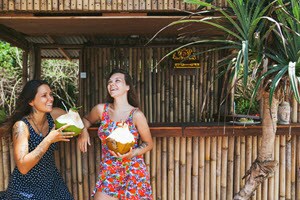 And no night on the beach would be complete without a piña colada or strawberry daiquiri to top off the meal! High Tides has those, and a fine selection of beers, wines and coolers to satisfy any taste.
Johnny D's Beach Bar and Grill
Who says happy hour can't go all day? At Johnny D's, it runs from 11am to 7pm, so there's no reason not to swing by for a Long Island Ice Tea, whenever you get out. The kitchen's open 'til 1am, and doors don't close 'til 2, so Johnny D's is the hot spot for late-night cravings, any day of the week.
For lunch or dinner, enjoy coastal Florida classics like grilled mahi-mahi and fried flounder sandwiches. A side of hot, crispy Flagler fries goes great with any meal.
Head Beachside for Your Next Night Out
For ice-cold drinks paired with excellent views, these beach bars are the place to go. Click the link on this page to the venue that interests you most to see its hours of operation and food and drink menus. Head beachside for your next night out!