The allure of a food truck is undeniable—it's so fun to get something delicious right out of such an unexpected place! The best food trucks near Palm Coast, FL, focus on quick eats that are fresh, healthy, and wholesome—no greasy fast food here. The vibrancy of life in Florida can be experienced through the bright colors of fruits and vegetables, which are crafted into delicious dishes by these awesome food trucks. Here are a few of our favorites: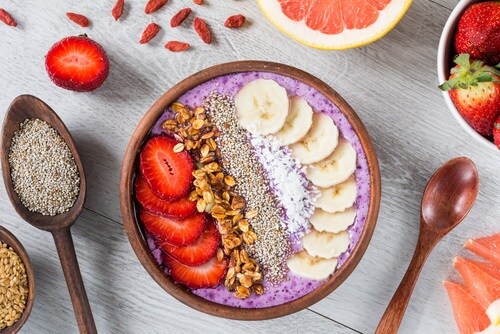 The founders of this food truck bring what they learned from living in Hawaii to all that they create, spreading the joy of healthy, whole foods, and a positive outlook on life. Acai bowls provide you with tons of antioxidants, protein, and healthy fats, and the bowls are naturally dairy- and gluten-free. Buddha bowls combine fresh veggies with beans and healthy grains, and poke bowls consist of sushi tuna served over rice and topped with yummy green onion, ginger, avocado, and more. There's also delicious, fresh smoothies on the menu.
This eatery focuses on fresh, responsibly sourced foods and practices, relying on local farms to provide produce for their seasonal menu. All restaurant supplies are eco-friendly, and there's plenty of vegan and vegetarian options on the menu. The restaurant is housed in a vintage airstream caravan located at the Amphitheatre in St. Augustine, nestled right on the front porch. The airstream serves a small menu consisting of "buns" and "bowls," so you can get everything from a burger to a big bowl of fresh, yummy ramen or udon noodles.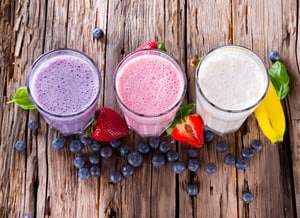 This little truck specializes in healthy, fresh, and local salads, wraps, smoothies, and bowls. The staff believes in a healthy lifestyle and in creating a fun and energetic experience for customers, as well as their delicious, healthy food. Choose a salad or smoothie from the menu, or you can choose the ingredients to create your very own! There's some incredibly yummy toppings to throw onto your selection of salad greens, grains, or wraps, including fresh, locally sourced grilled shrimp, organic teriyaki tempeh, sweet potato hummus, pickled onion, candied nuts, goji berries, and many more. The specials are always changing, so there's always something new to try!