The premiere sailing event of the spring has returned to St. Augustine for another year. St. Augustine Race Week, which spans four great days, includes multiple sailing events, ocean racing, and live music. It's a city-wide sailing celebration. Join in on land, in the bay, or on the high seas!
Sailing Events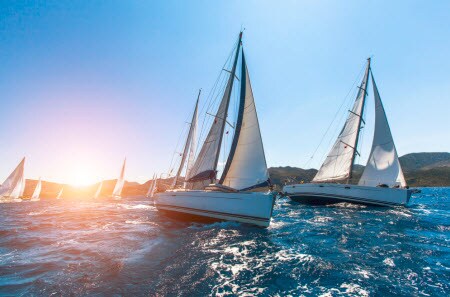 All competitive events are held off the coast of St. Augustine and in the Matanzas Bay. Offshore races run April 5 through the 7, while inshore races are April 5 and 6. Youth racing takes place April 7 and 8.
Race Week 2018 includes great activities other than sailing, too: some of the best live local bands, great food, delicious drinks, and socializing with all your sailing friends—that's what Race Week is all about. And there's truly something for every boat, and every one, at Race Week.
You don't have to own an ocean-going boat to join in the fun, either. Small yachts and trailerable boats can race in the inshore series. The offshore series is for racers who take their craft seriously, with traditional round-the-buoys, upwind-downwind racing.
Junior Sailing Regatta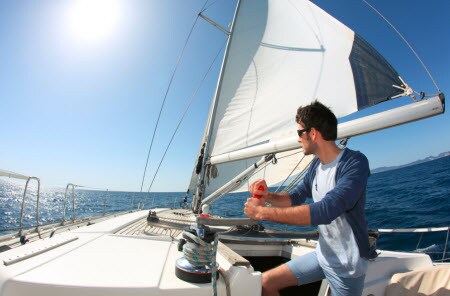 The Junior Sailing Regatta, a popular event in 2017, is back for 2018. Spectators can enjoy dozens of Opti's and 420's piloted by kids aged 8 to 18. This separate regatta has its own set of winners, awarded on Sunday at the Florida Yacht Club.
Best of all, Race Week raises money to send underprivileged children to local sailing camps. The JDM Youth Sailing Scholarship Fund, named after longtime Race Week supporter John Meehan, provides children with an opportunity to learn the ins and outs of sailing.
A City-Wide Sailing Celebration
The four-day celebration known as Race Week is returning to St. Augustine for 2018. It's a great competition and entertainment the entire city can enjoy! For more information about Race Week, click over to their website today.