At Palm Coast Ford, we know that our customers in and around the areas of Palm Coast, Flagler County, and Bunnell care about their vehicles. What comes with this is understanding the importance of maintaining them as best as they can. However, if you're not an automotive professional, spotting issues on your own can be difficult, especially when issues begin to occur in important parts of the car, such as the braking system.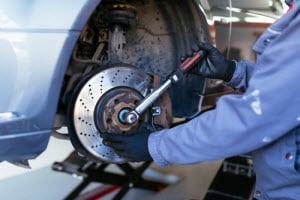 To better your knowledge on the subject and the repair options you have when issues arise, we've compiled a list of resources pertaining to your vehicle's braking system.
Signs You Need Your Brakes Replaced
How Often Do You Need Your Brakes Replaced?
How Palm Coast Ford Does Brake Repair
Though it may seem obvious, it's important to remember that your brakes and braking system are essential when driving a vehicle. If you can't use your brakes, you can't accelerate because you'll never stop safely.
With that said, Palm Coast Ford would like to reassure you that we prioritize your safety above everything else. Part of this prioritization is doing what we can to address and correct current issues with your brakes, as well as prevent future issues.
Why Your Brakes Need to Be Repaired or Replaced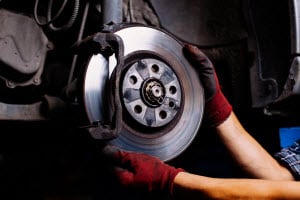 There are many things that can go wrong with your brakes and/or braking system. Since this system is vital to the safety of the vehicle's passengers, the following issues need immediate attention. Here's what to keep an eye out for:
Squealing when applying the brakes
Pulling-you feel like the car is veering left or right of its own volition when using the brakes.
Vibration when using the brakes
A mushy pedal-you must push the pedal nearly to the floor for the brakes to work.
If any of these issues sound familiar to you and/or your brake light is on, you'll want to have a professional take a look.
Are You Ready for Professional Brake Repair?
If you think there may be something amiss with your brakes or braking system, you need to have it looked at as soon as possible. Our dealership, just a short drive from Palm Coast, Flagler County, and Bunnell, is happy to service the vehicles of our community. Schedule brake repair near me today!