One of the most frustrating, stressful and terrifying things that can happen to you when you're on the road is seeing a mysterious light pop up on your dashboard. Dashboard lights are the way that your car talks to you. Cars these days are exceptionally intelligent, and until we teach them to talk, they need a way to communicate when there's a problem.
Unfortunately, these dash lights aren't always intuitive or easy to decipher. That's why Palm Coast Ford is happy to provide a complete list of Ford dashboard light guides, all in one place.
Palm Coast Ford Dashboard Light Guides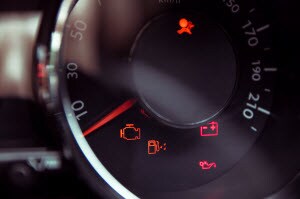 A little education and knowledge can take you a long way. When you see a dashboard light go off, you could pull over and spend half an hour digging through your owner's manual trying to figure out exactly what it means, but that creates more stress in an already difficult situation. It also means taking extra time you might not have.
The best solution is to have a quick reference handy that shows you the most common or tricky indicator lights in one place, with a fast explanation of what they mean and what you should do when you see them. That's why this page is here. We provide this Ford dashboard light guide as a free resource for all of our customers.
Covering Your Car
Your dashboard lights serve several purposes: to let you know a system is working as it should, to let you know that something needs to be checked and to let you know there's an emergency that needs to be fixed right now. It's essential to understand which light represents which kind of notification, so you can address these issues decisively.
Having a quick reference guide handy will help you to determine which light means what, and will allow you to make the maintenance appointment you need with Palm Coast Ford service technicians who can quickly address the problem and get your car running like new once more. Check out the Ford dashboard light guides for your model, and contact our service department to schedule an appointment today!