Buying a used car offers significant value over buying the same model new. You can usually find a used model equipped with many of the same features as the newest version, except you're saving a lot of money on the initial depreciation hit that new cars take as soon as they drive off the lot.
That said, there are some risks to buying a used car, which is why it's important for you to do your research to ensure you're getting a quality used car. Read more about the questions to ask when buying a used car, so you can head to the dealership prepared.
How Was the Car Maintained?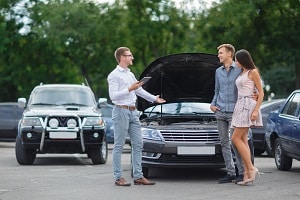 Even with the same make, model, and mileage, the condition and reliability of used cars can vary widely based on how well it was maintained. You should always inquire about the service records for a vehicle you're interested in. Find out if it was serviced at a dealership or certified mechanic, as opposed to someone who does repairs on the side, as well as if its previous owner kept up with its routine maintenance schedule.
Has the Car Been in An Accident?
A vehicle that has been in an accident could be compromised in ways that lead to expensive repair bills or dangerous driving conditions, so you need to know its accident history. In many cases, a vehicle's accident history can be seen on a report, but you can also ask the seller outright and find out how extensive the damage was and how it was repaired. If you're in doubt, you could always have your own mechanic take a look as well.
What is the Ownership History?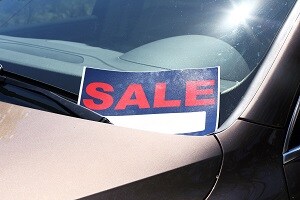 Though a car with a few owners isn't necessarily a red flag, someone who only owned the car for a short time and is looking to sell could be. They may be trying to unload it before its issues become worse, so be wary of a short-term ownership.
If possible, it's best to find a vehicle that only had one or two owners who took care of it for several years.
Why are You Selling?
Most sellers will have an answer prepared for this question, but it still gives you an opportunity to feel out the situation and determine if they are responsible and trustworthy. If anything about their answer seems hesitant or off in some way, go with your gut.
Can I Take the Car to My Mechanic for Inspection?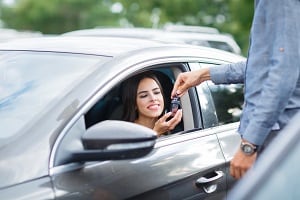 This question should be reserved for vehicles that you're truly interested in, but it is a good way to gauge the trustworthiness of the seller. This is a reasonable request, so if the seller refuses or doesn't seem comfortable, that's a red flag.
Browse Our Used Car Inventory at Palm Coast Ford
Now that you're familiar with some of the questions to ask when buying a used car, you're ready to go shopping! At Palm Coast Ford, we stock a huge inventory of quality used cars, trucks, and SUVs, so if you're in the area of Palm Coast, Flagler County, or Bunnell, stop by our dealership to check out our selection and schedule a test drive of your top choice. Contact us today!