Routine maintenance and services are key to keeping your vehicle running as well as possible for as long as possible. So, where can you can you go near Palm Coast, Bunnell, and Flagler County to get the quality automotive services your car needs? The answer is simple: Palm Coast Ford.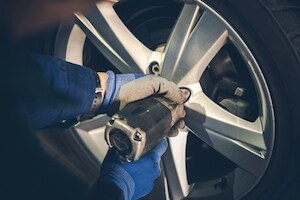 With our state-of-the-art service department, our team of technicians will be able to get your car serviced and back on the road in no time!
Advanced Service & Repairs
No matter what your vehicle needs, our service department is here for you. Using some of the most advanced features and technologies, we can give your vehicle the oil changes, fluid inspections, and tire rotations it needs to preserve its incredible performance.
If you think there's something wrong with a system or feature under the hood, we can help with that, too! Plus, we'll even take the time to thoroughly inspect your vehicle during each appointment. That way, our team can spot and fix any early warning signs before these issues can cause serious damage.
OEM Parts & Accessories
At our dealership, we know how important parts are for your vehicle. That's why we're home to a parts department that offers a huge selection of automotive components. Each OEM part in our inventory is made with durable materials so they last longer and deliver a more dependable performance.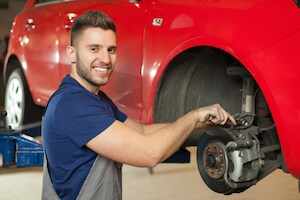 We also have a variety of great Ford accessories for any driver who wants to add their own personal flair to their automobile. From interior organizers to premium design components, we have it all! Just tell us what you want to do with your car, and we'll help you find the perfect part.
Exclusive Service Specials
Best of all, we have service specials to help you save during your next service appointment. We offer specials for a number of different routine services, quality parts, and accessories. To learn more about which type of specials are available, contact our service department.
Schedule Your Next Service Appointment Now!
When your vehicle needs some professional care or serious repair, Palm Coast Ford is the place to go. Thanks to our team of dedicated trained technicians and high-quality parts, we can give your vehicle the services it needs to make sure it runs as well as possible for as long as possible.
To learn more about our professional automotive services, visit our dealership near Palm Coast, Bunnell, and Flagler County, or schedule a service appointment today. We look forward to meeting and serving you!